Enchanting plus size sample wedding dresses in Glasgow
Love Your Curves Bridal wear is selected from collections created by the most trusted, award-winning designers of plus-sized gowns. We stock breathtaking gowns by award-winning brands like Callista, Sonsie, and Catherine Parry (whom we are the only stockiest north of the border) and Hermione, sample dresses in sizes 14 to 30. Love Your Curves Bridal's magical plus-size gowns are all especially created for you, to flatter your form, give shape to your gorgeous curves and bring out your inner goddess for the world to see.
Our Selection
As the most important dress you'll ever wear, it's essential that you look and feel incredible on your big day. We pride ourselves on our unique collection of beautiful gowns designed to flatter and enhance all your best bits.
All are made with luxurious and comfortable, light as air fabrics- from liquid silks and soft chiffons to tulle, organza and lace. Our beautiful dresses are designed for you, to give fabulous shape to your curves in terms of style, support and fit.
Our gowns come from collections created by world-recognised and award-winning designers of plus-size bridal wear: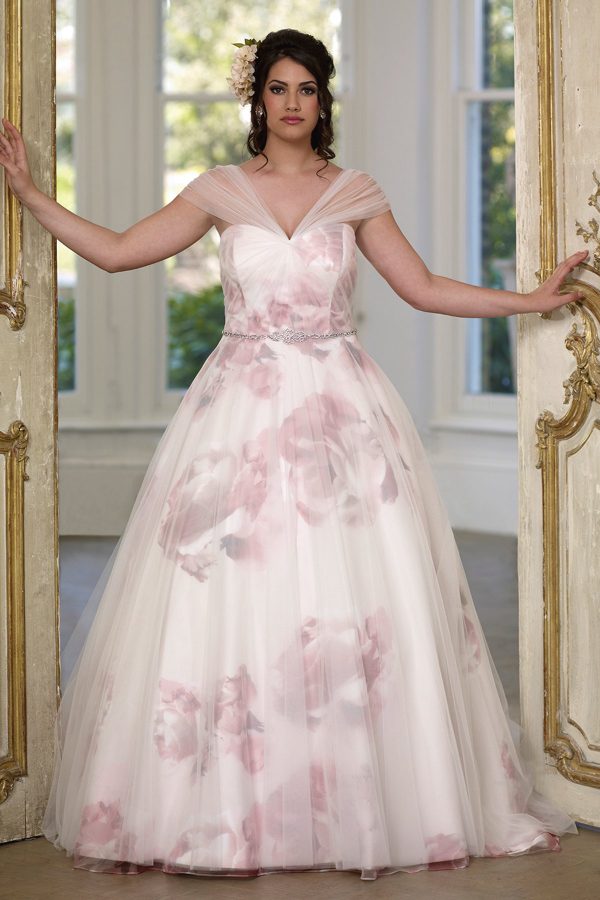 Sonsie by Veromia - For a classic, luxurious bridal look with an affordable price tag.
Callista - as the greek name suggests, 'Callista' embodies the most beautiful gowns for the most beautiful brides. Elegant and sophisticated.
Catherine Parry - Award-winning english designs inspired by stars of the silver screen such as Grace Kelly and Audrey Hepburn.
Hermione - American designers recognised for their luxurious use of fabric- soft tulles and beautiful taffetas.
Whilst we can also order dresses in smaller sizes, the majority of our gowns are for bigger brides-to-be and start at size 16. Call us today for enquiries and appointments for fittings.